The Ultimate Audio Visual Checklist for Events: Planning an event such as a conference or a tradeshow is an exciting endeavor. But the work involved in making it a success is by no means small. One area that demands special attention is the Audio Visual (AV) component. AV is a specialized field, and to get it right takes knowledge, experience, and a lot of equipment. Knowing where to start with planning AV for your event may seem daunting, but this Audio Visual checklist will provide guidance to help you achieve the best results. Following these steps will ensure that the AV at your event runs smoothly and contributes to its overall success.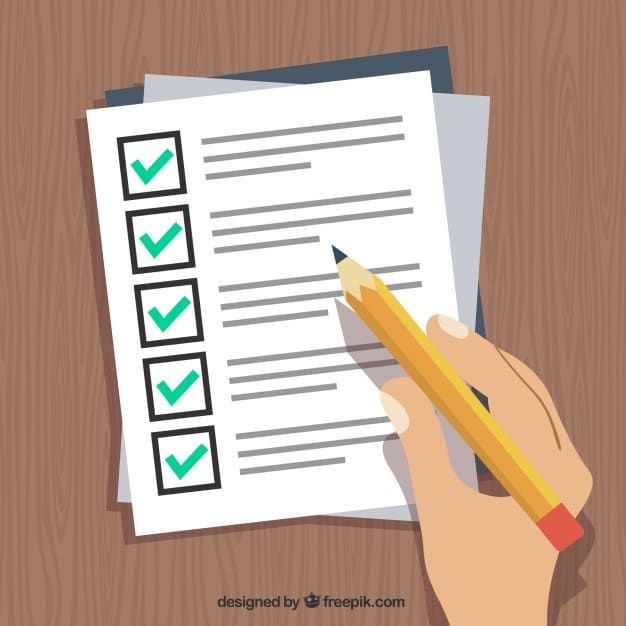 Determine the Basic AV Requirements
The first things to consider are the overall AV requirements for the event. What is the physical size and location of the event? In what environment will it be held? How many people will be attending? What is required in terms of sound, video, lighting, microphones? Getting a general feel for the AV requirements will help you form a more detailed plan.
Planning your AV requirements is like laying the foundations for a house. The more thought and planning you put in now, the better the results will be later.
Obtain Audio Essentials
Once you have established the size and type of AV required for the event, select an appropriate soundboard or mixer. Different options are available depending on the number of microphones and computers you will be using.
Speakers are also a vital component of a good AV system. Again, the needs of the occasion will determine the best option for you. For example, if music is a main part of the event, you will need a more advanced system than for speech alone. To ensure your audience will be able to hear the output clearly in all areas, consider the number of speakers and where best to position them.
Different configurations are available when it comes to microphones. Choose between hardwired, handheld, lapel and wireless microphones. Remember, the more microphones you introduce, the more complex the system becomes. So don't go overboard, keep it as simple as possible.
Don't overlook AV cables. Consider the types of connections you will need for the equipment being used, and ensure you have enough connections. Careful planning is also needed to run the cables safely.
Choose the Right Projection Screen or Video Wall
Another important part of any Audio Visual checklist is choosing screens. For smaller events,
you may only need one or two large monitors. These types of flat screens are adequate for an intimate setting. Larger spaces are better suited to screens and projectors. Ensure even the furthest members of the audience can clearly see the screens.
Give screen positioning careful thought. Where will it attract the most attention? Should it be wall mounted or floor standing? Are touch screens required? If so, then where?
Consider the aspect ratio of the screens, as presentations will need to be designed in the same format. Size and brightness of the designated space is also a factor in selecting the right projector. A bright space with lots of natural light will require a projector with more lumens.
Select a Video Switcher
For basic presentations and videos using only one computer, a crunch box is the perfect video switcher. If your presentation uses more than one computer, opt for a seamless video switcher. An Audio Visual service provider will be able to advise you on the best option for your set-up.
Decide on Lighting
The right lighting can add great impact to displays or backgrounds. It can compliment company colors and create ambiance. Basic stage wash lighting helps presenters stand out. Additional stage lighting can add drama and energy. Determine what you want to stand out most to the audience, and use lighting to achieve this.
With more complex lighting systems, you need to be able to control and adjust the lights. For this, you will need a light board or control console. This is the brains of the system; it takes input from the operator and sends it to the dimmers. Control consoles vary greatly in size and capability. Manual control or automatic playback are both available.
Equip Your Presenter
Providing suitable technology will enable your presenter to perform at their best. A confidence monitor will help them relax and come across as natural. A confidence monitor is an additional screen facing the presenter which mirrors the content that the audience sees. A remote clicker is also an essential piece of kit that allows the presenter to control their content during the event.
To get the best from your presenter, communication is vital. They may not be familiar with the microphones they have been given. A quick trial will help both of you gauge the right distance to position the microphone and the correct volume to generate.
Consider Hiring an Expert
This Audio Visual checklist covers the essentials for most events. For more complex shows and AV systems, it is wise to consider hiring an AV technician, or an event producer. They will be able to take your event AV to the next level. Perhaps you are considering introducing webcasting, video recording or conference calling with presenters. An event producer will be able to bring these ideas to fruition and help you put together an event that really stands out.
Your Audio Visual provider will also be able to help you select the righ0t equipment for your event. Talk to them about your AV requirements and any problems you are struggling with. They know the products inside out, so who better to ask?
Making Your Event a Success
A successful event will be remembered by all involved, for the right reasons. Most people can recall a show they attended that had a disastrous sound system, a stumbling presenter, or a failed video display.
But by following this Audio Visual checklist, you can make your event stand out above the rest. Perfect sound, video, and lighting will allow the content of the event to impact your audience, and leave them with something truly memorable.